Next Sunday in Lugo Eder Sarabia will achieve 100 games as FC Andorra coach. Two and a half years after his arrival in the Principality, the Basque coach will celebrate the hundred matches led from the tricolour bench with two promotions in his pocket and a historic season in Andorra's first year in professional football.
Sarabia made his debut as a tricolour manager with a win against Espanyol B (3/2/21) and that same season he achieved promotion to Primera RFEF but was unable to repeat the success in LaLiga 2 promotion play-off against Real Sociedad B. This defeat was a learning experience for the following year, when the team had a perfect season achieving the historic promotion to professional football.
This year, despite being a rookie in the category, the tricolours have continued with their progression becoming one of the revelations of the season while Sarabia reached the always magical number of 100 games.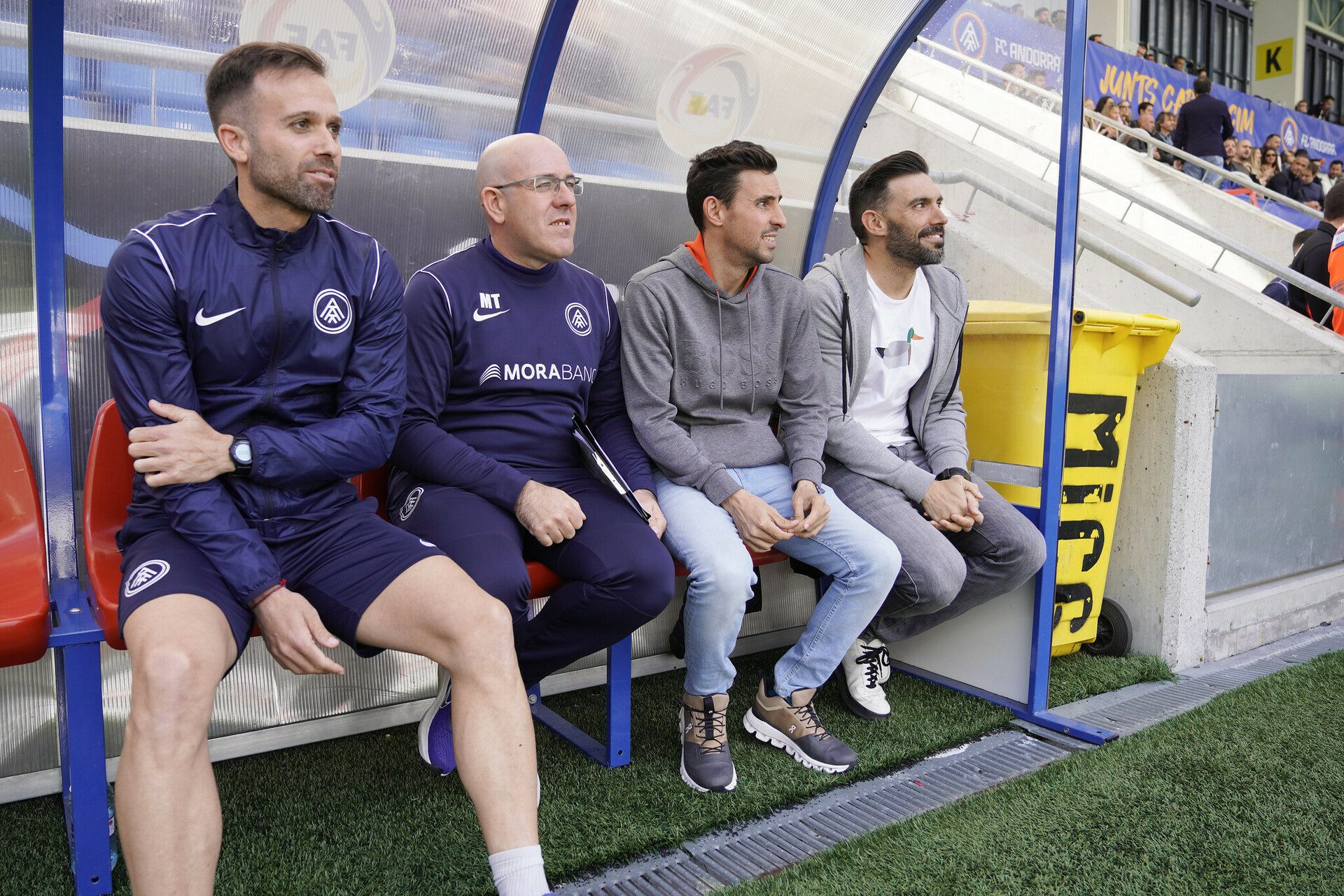 Jon López and Manu Torres, his assistants since the beginning, will also celebrate the 100 games in the tricolours bench.
100 games:
39 games in LaLiga 2
38 games in 1a RFEF
15 games in 2a divisió B
1 game de campions de 1a RFEF
1 game in LaLiga 2 promotion play-off
4 games in Copa del Rey
2 games in Copa Catalunya
#SomTricolors